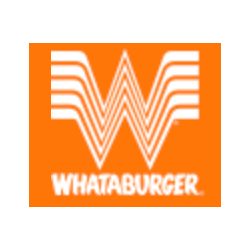 Part-Time Team Members
Sorry, this job has expired.
Pensacola, FL
We are hiring Team Members / Team Leaders for our North and Central Pensacola, FL area restaurants.
Students, parents, teachers, military veterans, and retirees are all encouraged to apply!
Fun part-time Summer Jobs! And excellent full-time leadership opportunities are also available!
Must be 16 years of age or older. No experience needed. Paid training.
Complete this quick apply for immediate consideration.
Offering flexible work schedules. All shift options: mornings, afternoons, evenings, overnights. Choose a schedule to meet your personal needs.
Some of our great employee benefits include:
• Attractive hourly pay; plus you are eligible for pay raises every 6 months! Paid Weekly, Direct Deposit.
• Quality Meal Program for you and your guests– discounts on the best food in town!
• Medical Benefits, Wellness Program, Employee Assistance Programs*
• Incredible opportunities for Career Development and Growth, Whataburger College Scholarships Program, Whatagames (ask us about this!) Build a career without limits! Grow your leadership skills and gain the opportunity to be part of running a multimillion-dollar business. 
We are a fun and caring crew.... watch video below to hear a personal story and meet some of our incredible team members and team leaders:
People make the difference at Whataburger.
When you join our family we work hard to instill values and skills that will serve you well no matter where your journey leads.

Whataburger is more than a burger chain. It's a place that feels like home to more than 43,000 employees who we call Family Members and millions of customers. We take pride in our work. We care for each other. And absolutely love serving our customers. 
Our opportunities are limitless if you bring the drive and a hunger for more. We'll give you the tools and resources you need to reach your full potential. Your career at Whataburger will be what you make of it.
Students, parents, military veterans, and retirees are encouraged to apply!
Don't miss your opportunity - apply today, to receive an interview invitation!!
We are an Equal Opportunity Employer.
85244365